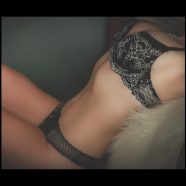 Jan

13
Tags
Related Posts
Share This
Boudoir Photography in the Lehigh Valley
What is Boudoir Photography?
Boudoir photography usually takes place in a setting such as a bedroom or a hotel room… an intimate setting to create classy images that can be soft, romantic, sexy, sensual, or naughty.
 The main focus of a boudoir photographer is to capture you in the most flattering way by guiding you through the poses that compliment your body type.
What should you wear to a boudoir photoshoot?
Whatever is within your comfort level and makes you feel good.  We strive to capture the sensuality and elegance of the boudoir vibe while maintaining our clients privacy and above all, their boundaries. Our clients are our top priority.  Sports Jersey, Old T-Shirt, Lingerie, or in some cases even nothing.  Its all up to you.  So if getting completely naked is NOT on your priority list, this is a non-issue for us. Being naked is absolutely not synonymous with the word 'boudoir.'  Its all about what makes you feel sexy and how you envision you in your  photos.  We want you to be comfortable and love our photos.

We work with each client individually, helping you design the perfect session for you.  You can make the session yours – be sexy, sultry, sweet or a little bit of everything!
Boudoir sessions are very popular among brides, who often have an album of boudoir style photographs made as a present for their soon to be husbands. Images like this are also rapidly gained popularity and are fashionable as gifts for anniversaries, Valentines Day, birthdays, maternity, body change or alteration (such as breast augmentation or weight loss) and for servicemen and women overseas.
If this is something you would like to do, for yourself or your significant, please go to our contact us page, and fill in your information and we'll be happy to get back to you with more details and package options.  We have a few different photographers to choose from for your shoot depending on your style and vision.